Amir Dayan
Entrepreneur, real estate investor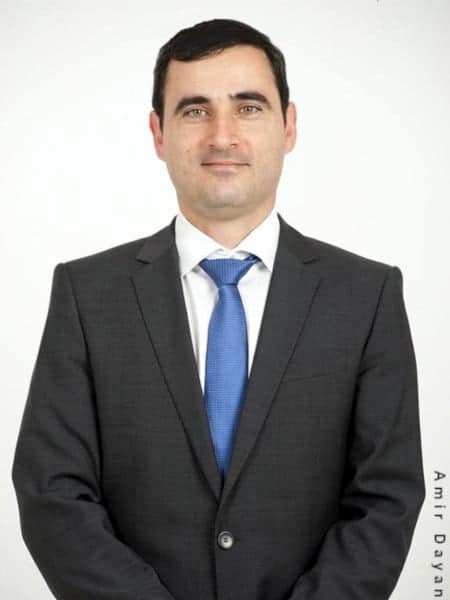 Amir Dayan is an Israeli entrepreneur, businessman and investor specializing in commercial real estate. Tel Aviv was his birthplace and currently resides in Amsterdam, Netherlands. Over a decade, Amir has been involved in the European real estate and hospitality industries, mainly in the Netherlands, Germany, and United Kingdom.
Amir Dayan comes from a large family of entrepreneurs; consists of 12 brothers and sisters. The Dayan family is operating in various businesses worldwide such as the real estate, travel & hospitality, development & construction, car leasing and a few other sectors. The Basis of the family's wealth was laid by Miki (Moshe) Dayan, the older brother of Amir. Moshe Dayan started the family activities in the international real estate, development, construction, ceramics, furniture and in the automobile businesses.
About Dayan family & Amir Dayan
The Dayan family is a second name for global real estate entrepreneurship. Among the businesses that the family leads are hotels, development and construction, car leasing and more. The family owns many businesses. Initially, they acquired properties in Sweden and Berlin before expanding into other large cities in the Netherlands, Germany, and the United Kingdom. Their acquisition of Berlin assets was made in partnership with large Institutional Investors.
Amir Dayan personally manages the family's real estate business.
Amir has over a decade of in-depth knowledge of real estate in Europe and especially in Germany. Amir has proven experience in creating a quality and fast-growing portfolio that produces value for investors with low leverage while reducing risks.
Mr. Amir Dayan has built a comprehensive network of contacts and partnerships in the real estate and financing markets in Germany and throughout Europe.
In addition to his personal involvement in real estate, Mr. Amir Dayan is a shareholder of several companies that operate in the private and public sector of real estate.
Amir and the Dayan Family are also a beneficial owners of additional companies such as: Vivion S.a.r.l. and Golden Capital.
Vivion S.a.r.l.
The Dayan Family is a beneficial owner of the real-estate company Vivion S.à.r.l,. Vivion's portfolio includes commercial real-estate, office buildings and hotels in Netherlands, UK and Germany.
Vivion owns over 50 hotels in Europe, under the brands Hilton, Holiday-Inn & Crowne Plaza. In addition to two prime hotels (acquired Dec. 2019): the Sanderson and St. Martins Lane in London and thus expanded the business activities in the hospitality sector in London.
Amir serves as Vice Chairman of the Advisory Board to the Company's Board of Directors.
Golden Capital
Vivion is also the controlling stakeholder of Golden Capital, a company that primarily owns commercial properties and office buildings worth over 2 billion euros in the Netherlands and Germany.
Africa-Israel Hotels
The Africa-Israel hotel chain has been owned by the Dayan family since 2017 and as part of the Dayan family's extensive investments, In October 2021, it was announced that Africa-Israel Hotels would form, with the Israeli IBI investment house, a hotel investment fund in Israel, expected to raise $500 million.

In December 2021, it was announced that brothers Itzik and Amir Dayan together with Isrotel are in negotiations to purchase 60 hotels in Greece and Cyprus for a huge amount of 1.2 billion euros.
The Dayan family already has activities in hotels in Greece, and it intends to increase its presence in the country.
Amir Dayan on Social media: